Walt Disney Resorts
Walt Disney Parks, Experiences and Consumer Products (oorspronkelijk Walt Disney Attractions en Walt Disney Parks and Resorts) is een divisie binnen het Amerikaanse entertainmentconglomeraat (Een mediaconglomeraat is een conglomeraat dat meerdere, uitlopende divisies bezit in de internationale internet-, televisie-, film-, uitgeverij- en/of radio-industrie. Hier wordt ook wel de term mediagroep voor gebruikt) The Walt Disney Company. Deze divisie beheert en bezit meerdere themaparken over de hele wereld, die vaak benoemd worden met de algemene merknaam, Disneyland. Dit is een verwijzing naar het allereerste park van Disney in Anaheim (Californië). Binnen de divisie vallen ook de resorts en hotels die bij de themaparken zijn gebouwd en tevens een cruiselijn en een club van vakantieresort, verspreid over onafhankelijke resorts en resorts bij themaparken.
Toen in 1971 het tweede resort van Disney, Walt Disney World Resort in Florida, zijn deuren opende, kwam de behoefte naar boven om een aparte divisie op te richten voor de bestaande en toekomstige parken. Die nieuwe divisie moest voortaan exclusieve zorg aan het nieuwe park en het al bestaande Disneyland geven en ervoor zorgen dat de parken een belangrijk onderdeel van het concern blijven.
Locaties
Disney heeft meerdere themaparken: Disneyland Resort in Californie, opende zijn deuren in 1955, Walt Disney World Resort in Florida, opende zijn deuren in 1971, Disneyland Paris in Frankrijk, opende in 1992, Tokyo Disney Resort in Japan, opende in 1983, Hong Kong Disneyland Resort in China, geopend in 2005 en Shanghai Disney Resort in China, geopend in 2016. Naast alle resorts en themaparken heeft het concern ook nog een cruiselijn, Disney Cruise Line, en een vakantieclub, Disney Vacation Club.
Disneyland Resort
Locatie: Anaheim, Californie
Openingsdatum: 17 juli 1955
Parken: Disneyland park, Disney California Adventure Park
(8 februari 2001)
Gebieden: 15 gebieden totaal, zoals Mainstreet, Tomorrowland,
en Hollywood Land
Attracties: Adventure park telt 29 attracties, waaronder de Twilight Zone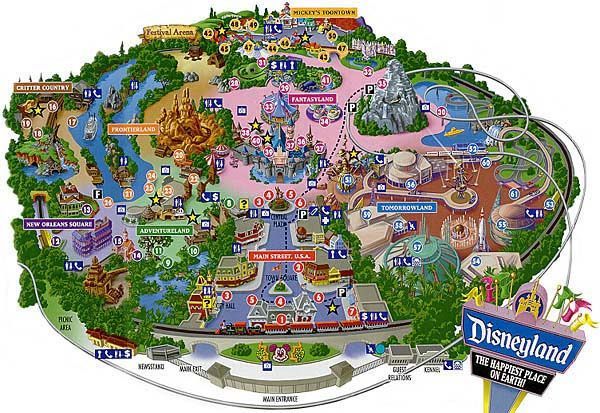 Walt Disney World Resort
Locatie: Orlando, Florida
Openingsdatum: 1 oktober 1971
Parken: Magic Kingdom, Epcot, Hollywood Studio's, Animal Kingdom,
Typhoon Lagoon, Blizzard Beach, Disney Springs en Disney's Boardwalk
Gebieden: 15 gebieden totaal, zoals Mainstreet, Tomorrowland,
en Hollywood Land
Attracties: Adventure park telt 29 attracties, waaronder de Twilight Zone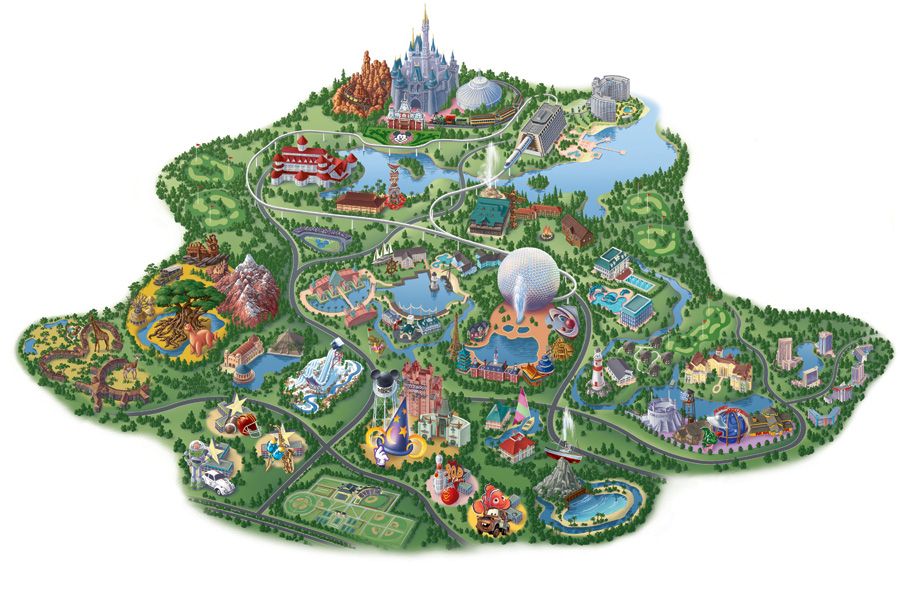 Disneyland Paris
Locatie: Parijs, Frankrijk
Openingsdatum: 12 april 1992
Parken: Magic Kingdom, Walt Disney Studios
Gebieden: 9 gebieden totaal, waaronder Main Street USA,
Adventureland, Front Lot en Toon Studio.
Attracties: Een aantal bekende zijn: Big Thunder Mountain,
Phantom Manor, en The Twilight Zone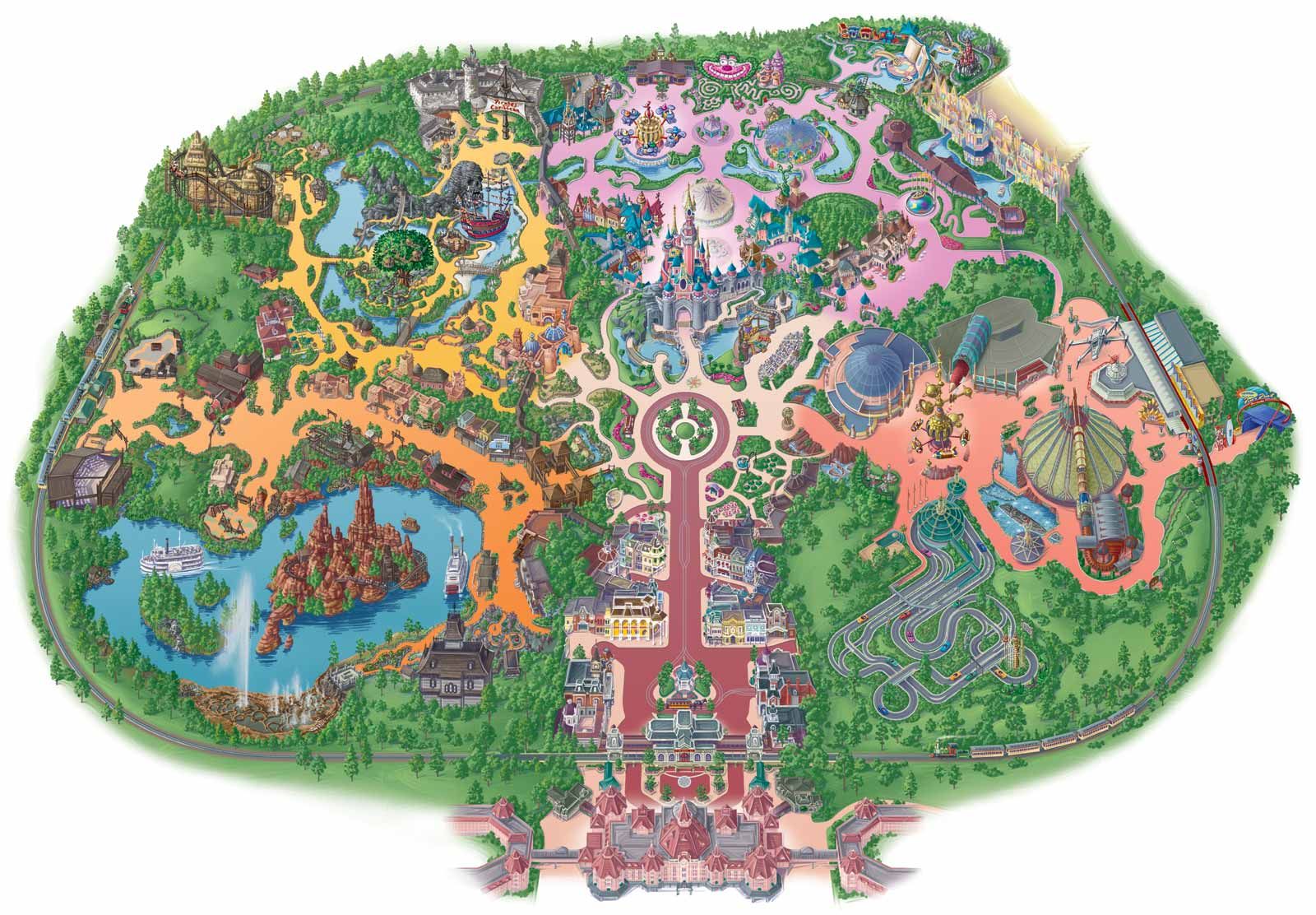 Tokyo Disney Resort
Locatie: Urayasu, Chiba, Japan
Openingsdatum: 15 april 1983
Parken: Tokyo Disneyland, Tokyo DisneySea
Gebieden: 7 gebieden totaal, waaronder Adventureland, Westernland,
Fantasyland en Tomorrowland
Attracties: aantal onbekend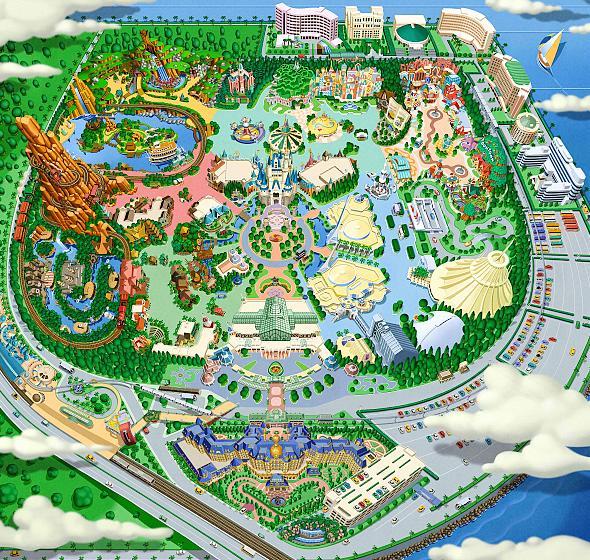 Hong Kong Disney Resort
Locatie: Lantau, Hong Kong
Openingsdatum: 12 september 2005
Parken: Hong Kong Disneyland
Gebieden: 7 gebieden totaal, waaronder Main Street, U.S.A.,
Adventureland, Fantasyland, Tomorrowland, Toy Story Land
Attracties: aantal onbekend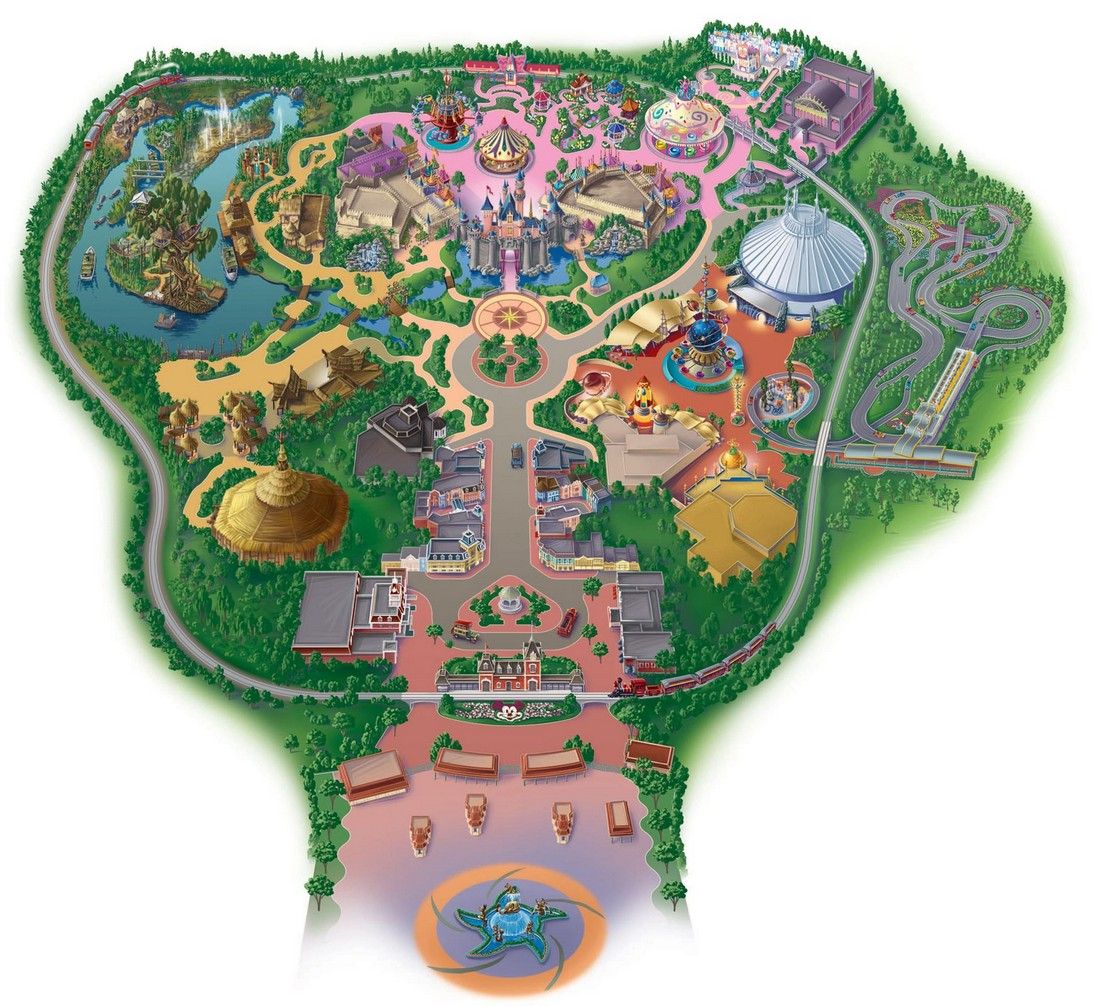 Shanghai Disney Resort
Locatie: Pudong, Shanghai
Openingsdatum: 16 juni 2016
Parken: Shanghai Disneyland
Gebieden: 7 gebieden totaal, waaronder Mickey Avenue, Gardens
of Imagination, en Tomorrowland,
Attracties: aantal onbekend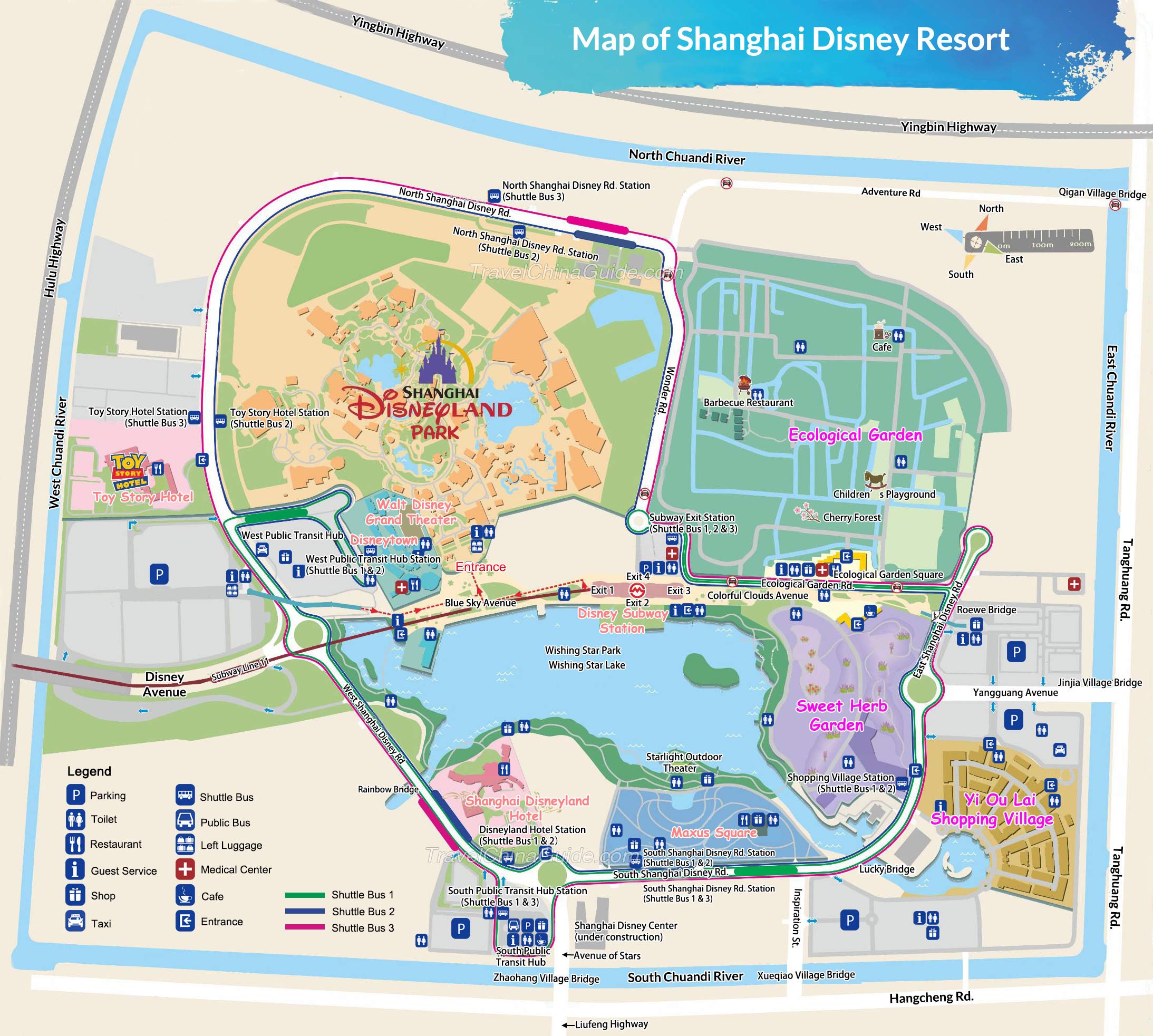 Terug naar boven